Dance Classes for Young People in Cornwall
About Victoria's Dance Academy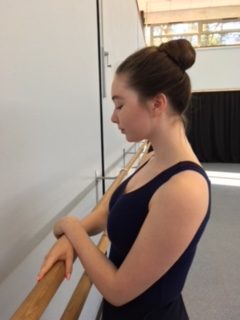 Victoria's Dance Academy was formerly known as the Lynn Paula School of Dance.
Victoria Keast took on the running of the school in 2010 after working alongside the previous Principal, Lynn Hill, for many years. It is now the largest and most well established school in Falmouth and the surrounding area, producing some of the best dancers in the county.
Principal, Victoria Keast, studied under Lynn Hill before pursuing her teacher training at the  prestigious Royal Academy of Dance, London and Dance Academy South West, Bristol. She has also performed professionally in musical theatre productions.  Victoria holds the Certificate in Ballet Teaching Studiesand Certificate in Dance Education, which give her Registered Teacher Status with the two leading Examining Boards in the country; Royal Academy of Dance and Imperial Society of Teachers of Dancing. The syllabi taught is goverment recognised and approved by the Q.C.A.
We offer dance for fun and excellent grounding for students wishing to pursue a dance related career. Quality teaching and many performance opportunities including festivals and stage shows are offered at the school. Ex-students have gone onto professional dance colleges such as; Performers College, Arts Educational, Northern Ballet School, Italia Conti, Millennium, Brit School, SLP College and Laine Theatre Arts. We currently have many ex-students with successful careers in the industry, working in the theatre, film, music videos and on cruise ships.
4.45pm – Grade 1 Ballet
5.15pm – Grade 1 Tap
5.45pm – Grade 6 Modern
6.15pm – Grade 8 Ballet
7pm – Adult Tap
(Also running on a Monday – Mini Musicals 3.45-4.30pm @ Emmanuel Baptist Church)
3.45pm – Pre-primary Ballet/Tap
4.30pm – Grade 4 Ballet
5.15pm – Grade 4 Tap
5.45pm – Grade 5 Modern
6.15pm – Grade 5 Ballet
7pm – Pointe
7.30pm – Grade 5 Tap
3.30pm – Preschool Ballet
4pm – Primary Ballet
4.30pm – Primary Tap
5pm – Grade 1 Ballet
5.30pm – Grade 1 Tap
6pm – Grade 2 Modern
6.30pm – Grade 2 Ballet
7pm – Grade 2 Tap
4.30pm – Preschool Ballet/Tap
5.15pm – Primary Ballet
5.45pm – Primary Tap
6.15pm – Pointe
6.45pm – Intermediate Foundation Ballet
Emmanuel Baptist Church Hall, Western Terrace
1.30-2.15pm Bibbidy Bobbidy Bop Preschool Dance Club
4pm – Musical Theatre 7-12yrs
4.45pm – Mini-Musical Theatre 4-6yrs
5.30pm – Commercial in Gym/Musical Theatre 12+ in lounge
6.30pm – Body Conditioning
7pm – Adult Ballet
3.45pm – Pre-primary Ballet/Tap
4.30pm – Grade 2 Ballet
5pm – Grade 3 Modern
5.30pm – Grade 3 Ballet
6.15pm – Grade 3 Tap
6.45pm – Grade 4 Modern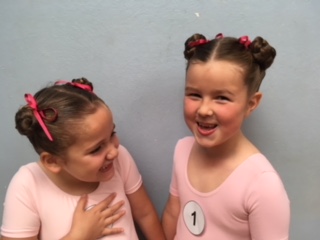 Classes are held at Falmouth School, Trescobeas Road, Falmouth, TR11 4LH.
Email:
[email protected]
hotmail.co.uk
Or telephone:
Victoria Keast – 07854 011654
Address: 8 Packsaddle Close, Penryn TR11 8RR